« The Biggest Loser Winner John Rhode Talks About His Win | Home | Rob Kardashian Is Single And Moving To Dallas With Khloe Kardashian And Lamar Odom! »
December 14, 2011 04:29 PM by Ashley Lee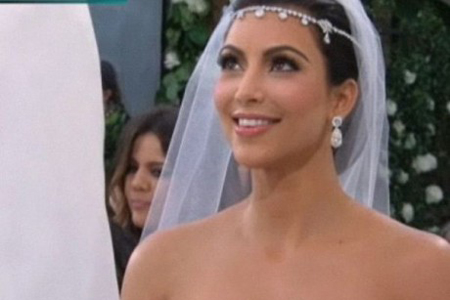 How many different ways can Kim Kardashian cash in on her 72-day wedding? After already sitting through a handful of interviews and collecting record views for Kourtney and Kim Take New York, she's finally found time to deal — literally — with all of those thoughtfully handpicked wedding gifts from that star-studded guest list: she's traded in many of the gifts to purchase Rolex watches for her family!
It wasn't even an impulse purchase either; she planned ahead. According to a HollywoodLife.com report from Star, wedding gifts ordered from a luxury boutique in Hollywood never arrived at anyone's doorstep. "Kim had never had the gifts delivered," an insider tells Star. "The store was still waiting for her to give them an address." Kim reportedly visited the boutique a week after filing for divorce, announcing that she wouldn't need the gifts delivered at all. Why collect wedding mementos after giving up on love, right?
Purchasing Rolex watches for her family members is just another way that Kim is inevitably infuriating Kris Humphries, who has filed for an annulment under the context of fraud. "[Kris] told Kim from the beginning that he wanted her to return the wedding gifts to guests who bought them," the inside source continued to Star. "But she totally ignored him and just went ahead and did this. He thinks it's disgusting."
From his appearance on the Today show, Kris seems to be doing much more productive things since the separation.
Want more? Follow our tweets on Twitter and "Like" us on Facebook! For other great Keeping Up With The Kardashians News, please feel free to check out SirLinksalot: Keeping Up With The Kardashians.
Visit our sister site SheKnows for more breaking news about celebrities and entertainment!
Photo credit: SheKnows.com courtesy of E!
Topics: E! Reality TV Shows, Keeping Up With The Kardashians, Kim Kardashian, Kourtney And Kim Take New York |

« The Biggest Loser Winner John Rhode Talks About His Win | Home | Rob Kardashian Is Single And Moving To Dallas With Khloe Kardashian And Lamar Odom! »
No Comments »
Comments